Hello dear friends!
Under the name words_of_the_magician, on Instagram, I am chanelling spiritual thoughts about life. Maybe it could be of use to you, giving you a helping hand when needed or just giving you another way to think...
Enjoy!
I wish you a beautyful day!
//Carina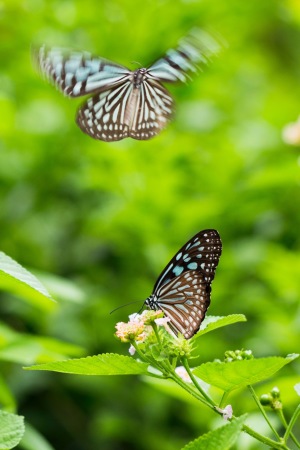 Today the door might close behind you. Perhaps temporarily, perhaps permanently... It has of course it's meaning, as there always is a new door opening when one is closes. When the new doors open, new possibilities are waiting for you.
When things around you start to go wrong and you're constantly in a struggle it is time for a change, to move forward. We have talked about this earlier. I would say that it is a sign that you no longer are at the right place or where you should be. It is time for a change. Time to close a door to be able to open a new one.
What I myself have experienced is that new doors doesn't open until you really closed one behind you.
You can't have one open on a glance, that doesn't count says Universe.
You need to be bold, brave and dare to draw a line towards the past to be free. Open up for new possibilities.
Don't cling on to what you thought you knew to be true. Have the courage to venture to the unseen and unknown. Become aware that you now are ready to move forward and make profound changes, to take the next step at your journey.
Don't force anything, release your resistance and fear. Just trust and go for the way that feels right. Feel free.
This is a day for awakening and changes, so be brave my friend. Allow yourself to be happy.
Read the entire post »
Pardonner à quelqu'un qui a agi de façon négative envers nous peut être d'un grand secours.
Mais se pardonner à soi même d'avoir vécu une situation, dont on est l'instigateur ou non est encore plus salvateur.
Se libérer d'un sentiment de culpabilité voir de honte, revenir à une relation équilibrée.
Mais que d'obstacles à franchir pour retrouver sa paix intérieure,
le jugement des autres, les regards et opinions, nos propres sentiments.

Toutes les cultures et religions enseignent le pardon et ses vertues.
Une de ces pratiques nous vient d'une tradition ancestrale Hawaïenne, le Ho'oponopono.
Qui nous apprend, tout d'abord, bien avant de rencontrer un conflit à vivre en intégrant des notions de droiture, de respect, d'Amour...
Cette méthode offre également les actions à mener en cas de problèmes.
Ainsi on ne laissait aucune situation sans réponse, les conflits dans une famille, entre familles voir entre villages étaient réglés rapidement afin de permettre la continuité d'une vie harmonieuse. L'écoute respectueuse de chaque partie est la base du Ho'oponopono.
Ce n'est qu'un exemple, à travers le monde, des efforts que nous avons fournis pour cultiver la pratique du pardon, la prière, les mantras en sont d'autres.

Mais la chose la plus importante est la prise de conscience inividuelle de la nécessité de la pratique du pardon envers nous même et les autres, ainsi que son intégration dans nos vies quotidiennes.
Ressentez cette magnifique énergie d'Amour qui nous libère de nos souffrances.
Imaginez l'égrégore d'Amour et de paix que nous pourrions créer collectivement et changer la face de notre monde en un instant.

OM SHANTI OM, mes amis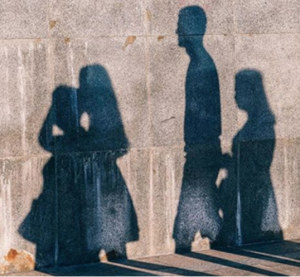 We will talk about making choices.
To make a choice to give something up or to let it go, or to stay and fight for things that are important in your life.
When a challenge comes in to our life it is many times easy to give up and surrender, instead of standing up and fight for something worth fighting for. For a relationship that is important in your life, for an understanding, for a pathway that seems unreachable but so important for you to go.
And of course, relationships. Relationships are seldom easy, especially family relationships, since you are kind of stuck with each other by ties of blood, but mostly of ties of love. It isn't without meaning that many of the toughest challenges are within the family. To be able to be understood, to be accepted for who and what you are, to not be judged, to be able to escape from traditional expectations and last but not least to feel loved.
Me myself felt like a strange bird in my family and was very unhappy many times, doing my best to fit in. But I didn't really. And I questioned myself, many times, if I was loved, if I was worth to be loved. As many times I didn't think I was. I created my own family with my friends who understood me and saw and accepted me. And I was ready to give up and let go of my family by blood. But I didn't. Luckily.
I understand now that I was loved, that it really was so. I was loved but it was not just in the way I thought it should be. It was in the way they could love me. And when I finally realised that it was like the storm inside me, the raging sea inside me, calmed down.
I understood there is not only one way to show love or to be loved. There are many. My choice became to also accept people for what they were and take and enjoy those pieces that were good. Accept and acknowledge that.
What I want to say with this is that it is sometimes worth to fight and not letting go. And that every challenge is giving you an opportunity to find a deeper meaning to life and be a gateway to something greater...
If you make the choice to let go of an unhealthy and destructive relationship were you just feel that is impossible for you to stay in, that is of course completely right. I'm just saying, looking to myself, sometimes it is worth to put up a fight before you let go.
At least you then know that you have done what you were able to do.
A choice must not be for forever. Time will also heal many relationships. Things appear in your life and hopefully both you and other peoples involved grow, get wisdom through their challenges in life. Learn to see things from different angels that sometimes can heal and create understanding and forgiveness.

Something I know for sure; there is only with love you can change someone else. Remember that, my dear friend. Let you be healed.
Love heals.
Läs hela inlägget »
We all are perfect as we are, and we are all different one from the other.
We all have our own talents and we don't have to compare ourselves to, or judge, others.
Our mission in our life, if we can say mission, is to discover our own abilities, and to use them for our own wellbeing. And also, for other people's wellness.
Just think how lovely it is to delight someone.

Your talents or skills doesn't have to give you the Nobel price. Not at all. (But if it does that is also quite ok). Skills can be so many different things, gardening or cooking, cheering up people with your smile, putting things together, repairing things, create a good feeling around you. Perhaps if you are creating something artistic that will attract people and get them to think, to dream or just enjoy.
Just to allow yourself to be who and what you are and to share it.
Not everyone of us will be famous, and we don't need to that to feel good, but each of us can bring light in this world, within the family, friends, in your neighborhood, or workplace.
It is all those small pieces, beautiful pieces, that creates the world and makes our lives special. Just imagine how wonderful the world would be if it was just nourished by people that are happy to do what they are doing. And that also are appreciating themselves for what they are.
Let your divine self, your soul, guide your life and enjoy and embrace yourself for everything that you are and everything that is you.
Läs hela inlägget »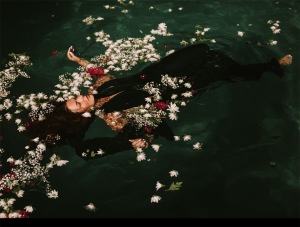 Today is a great day for you to take steps that shows you your true self and a great day to learn to trust in your strengths and powers.
It is time to set boundaries towards others to be able to keep your energy, but also to maintain your self respect. Sometimes we exhaust ourselves just to please others, like friends, family and co-workers. Don't go against your own feelings. If you feel like others are taking too much of your energy, your time, your love without giving much back it's up to you to say "No, here is my limit!" Respect yourself and what you stand for.
By doing that you will gain you strength back as well as respect from other.
It will also show you who your true friends are, your true love. True love and true friendship allows the other person to grow, without restrains. Knowing that an open mind, and open spirit always will be true in every aspects.
Remember that you have the right to independence. To set boundaries. No one controls you. See the divine spark that makes you know who you are.
Know that an Angel watches over you.
All will work out fine and will unfold gracefully in its own time.
Läs hela inlägget »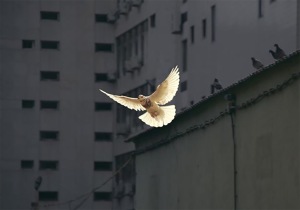 I would like to say to live with gratitude and grace is as a way to understand things that happens in your life.
Not just the good things but also the challenges. It is a blessing to go through a challenge and then understand why you went through this and what it gave you. That is something to be grateful for because now you have grown a bit more as a person.
Gratitude is also to accept things as they are. After that you are able to make changes. Gratitude turns denial into acceptance, turns our failures into gifts, chaos into order, and make sense of our past and give us peace.

When you close your eyes and look inside there is always an inner light that will guide you, a light that shines bright and beautifully. When you let gratitude rule your life and listen to the inner dialogue between your soul and the spirit it will heal you. Feel the light flow through your emotions and through your thoughts, your hole entire body. It will balance and give you faith and graciousness. By looking for the blessings in your life you open up to the inner light. By open your heart you and the things around you will change. Nothing around you changes, you change.

We have all struggled. I would say that outside struggles are a sign, a signal from our inner self, our soul, that we are not in balance. If you are not fully living in the now, in the present moment nothing is ever enough. Gratitude is also to live in the present moment. To be happy to just be here and now.

To be able have a loving relationship, gratitude is what makes it living and expanding. When you thank and appreciate each other and forgive small differences that are disturbing the peace it will make you receive the love you are giving. Even the body changes with this and give us healing effects and biochemical changes. It is much more important to appreciate the things that are uniting us than the things that are dividing us. When you open up a room in your mind for gratitude that will change everything around you, a path to the flow of grace... With this you are able to change yourself and let the love flow in your life and to change the environment around you. Think of that, my friend.
So, start this week by being and living in grace.
Align your energy with grateful intentions every day.
Läs hela inlägget »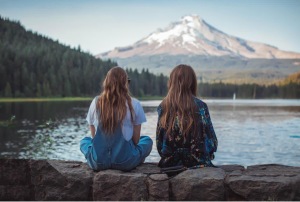 I believe that we live more than one life. That we meet people over and over again with different roles and purposes. Of course, there will be new people in the mix too, but with some people we are destined to meet them again.
This might seem strange, but for me that's how karma is able play out.
Karma can many times be something challenging, but it always brings new knowledge to our soul, new experiences, gives us knowledge on how it feels to be in a different role in the play we call life and lets us learn from that.
We know whom we've met before.
Just think about how you sometimes feel like you know a person you've never seen before. You just feel so at ease, comfortable and at home with this person, you feel like you already know them. And perhaps you do, from another time and another life.
This could go in the other direction too. You might feel discomfort, sometimes even fear when you meet a person that is new for you, without no apparent reason. This could be someone that you have some kind of unresolved business with.
Without saying, this goes for love too. You can meet a person that you for no reason at all feel like you belong with. You don't even fall in love, you feel like you just love this person immediately, you are sweethearts from another time.
Meetings from different lives always have meaning. Perhaps it is a relationship that needs to be balanced, a knot that needs to be untied, an injustice that should be righted or maybe it's an issue that needs to be avoided (like an abusive relationship). So today, think about what you need to solve for your own sake with others. Is there an issue that keeps on popping up, a person from the past that just reappeared or a new acquaintance that you have a special connection with; what's the purpose of this? Who knows, your worst enemy might be the best teacher you ever had.

We will not always succeed in untying these knots or to be able to balance the unbalanced, but regardless you will have gained those new experiences and just that is a big win.
...I will write a longer text about this in the future for those of you that are interested in past lives. There's so much to say about this subject, I'd be a fool to try to fit it all in to one post. In the meantime, let me know what you'd be interested in knowing more about. I will start to post some longer texts pretty soon focusing more on one subject. Have lovely balanced day!
Läs hela inlägget »